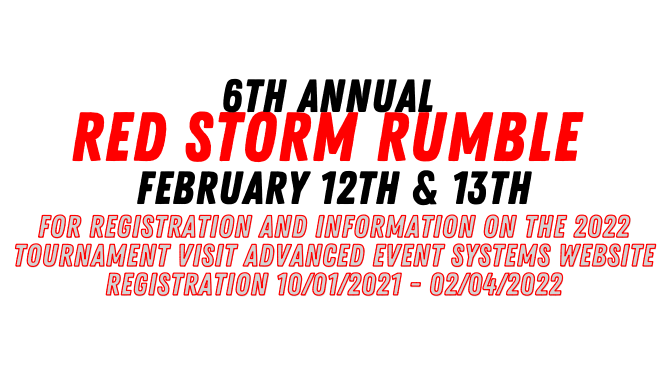 Waves  &  Locations

Saturday, February 12, 2022
AM Wave
10s - Brusly Middle School
13s Gold - Brusly High School
13s Silver - Team Sportsplex 
PM Wave
12s Silver -  Team Sportsplex
12s Gold - Team Sportsplex and The Dunham School 
14s Gold -  Woodlawn High School
14s Silver - Brusly High School and Brusly Middle School 
Sunday, February 13, 2022
AM Wave 
15s Silver - Team Sportsplex 
15s Gold - The Dunham School and Team Sportsplex 

16s - Brusly High School 
17/18s - Woodlawn High School
The schedule has been posted on AES.
There may be changes so please continue to check for updates.
The Dunham School is hosting the ACT on Saturday morning so no one is permitted on the campus until 2 p.m.  If you arrive early, please stay in your car until 2 p.m. The gym will open at 2 p.m. SHARP.
Brusly High School - Court 3 - YOU WILL NEED TO BRING CHAIRS.   All other facilities have adequate bleacher seating and outside chairs will not be permitted.
Matches will start ahead of schedule if possible so please keep your teams at the facility.
For the 14s pools which are scheduled to play late, we will keep the courts moving quickly and move matches to open courts if possible to finish earlier than the schedule indicates.
Pools of 4 will play 2 sets to 25 - No cap; Pools of 3 will play 3 sets to 25 - No cap.
In some age divisions, ONLY the top 2 teams overall in the Division (Silver or Gold). This will be determined by sets won and ties will be broken by points.  We will not play these off.
Outside food and drink will not be permitted in any facility.  NO COOLERS will be permitted inside any facility.
Admission is $8 per day.  10 and under are free.  There are no spectator limitations and no mask mandate.
Wristbands will get you in any facility.  We are not responsible for lost wristbands - you will be asked to purchase another one if you lose yours.
Addresses to facilities:
Team Sportsplex (located in the Perkins Road BREC Park)
7122 Perkins Road
Baton Rouge, LA 70808 
The Dunham School
11111 Roy Emerson Drive
Baton Rouge, LA 70810
Gym is located on the corner of Lew Hoad and Roy Emerson
Woodlawn High School
15755 Jefferson Highway
Baton Rouge, LA 70817
Brusly High School
658 North Vaughn
Brusly, LA
Brusly Middle School
630 North Vaughn
Brusly, LA