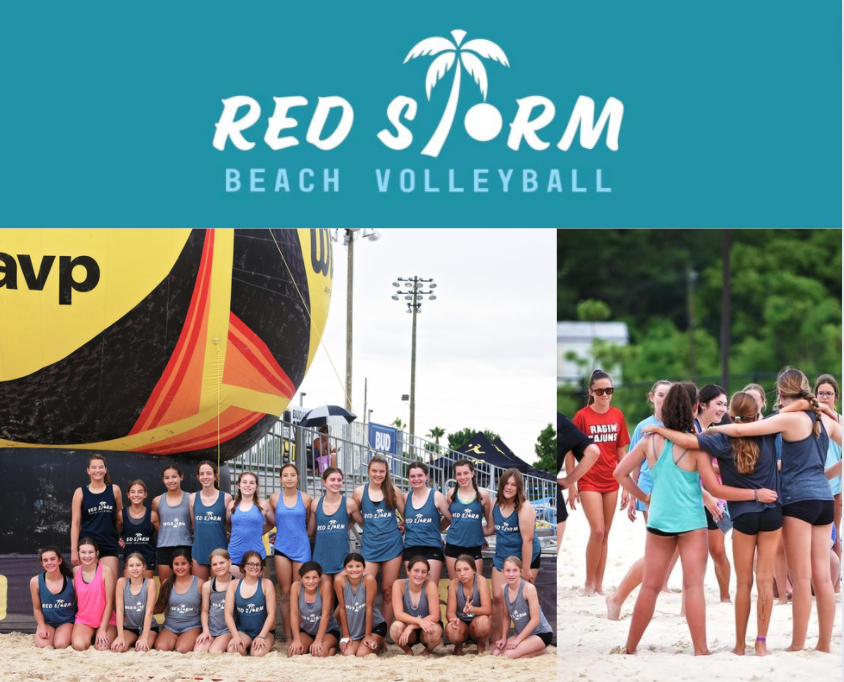 CLICK HERE FOR THE RED STORM BEACH WEBSITE
Red Storm Beach will be offering beach volleyball training to athletes ages 10-18. Our athletes will receive training from experienced beach volleyball coaches, who have coached athletes of all levels and ages from middle school up to D1 College Beach Volleyball. Training will progress throughout the season from basic techniques and tactics of beach volleyball, to helping our athletes develop both offensive and defensive systems to become successful in tournaments. Training will be split up into three different skill groups, with each group pushing our athletes to obtain the skills and knowledge to move up to the next. Through coaching evaluations, players will move up to the next group as soon as they are ready. 

Summer Beach Club
APRIL 4 - JULY 27
LOCATION: The Oasis Beach Volleyball Courts

DAYS and TIMES: Mondays & Wednesdays 4:30 - 6:00
Cost: $850 for Full Season, 
Summer Beach Club Registration

*Registration includes Red Storm Beach Lululemon Tank Top
Red Storm Summer Beach Club will start April 4th and finish on July  27th. Practice will take place every Monday and Wednesday, 4:30 - 6:00, at The Oasis Beach Courts.  All athletes ages 10-18 are welcome. 
Red Storm Beach Elite 
JUNE & JULY
LOCATION: The Oasis Beach Volleyball Courts
DAYS and TIMES: TBD
Cost: $250
Invitation or Tryout Only; Limited to 16 Total Athletes
Red Storm Beach Elite will be a program for select members that are already registered and participating in our Monday and Wednesday practices. Our Elite group will practice an extra day a week for a 2.5 hour practice.  Our Elite program is designed to prepare our athletes to play at the next level.
Please Email Macabevb@gmail.com if you have any questions.